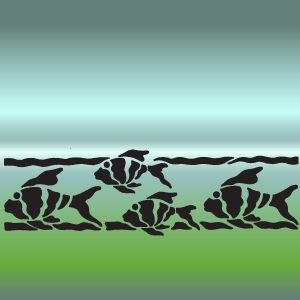 For our ancestors, learning to drive meant that they were American, not hungry, and they had places to travel to rather than places to escape.  Joseph Baum imagined himself gliding on a country road in upstate New York, the wind teasing his wife Charlotte's hair and his children, Flora and Edwin, in the back seat with a large picnic basket between them.  Although there were no drivers' licenses back then, Joseph took driving lessons from the man who sold him the second-hand Model T.  He also bought a big book about engines and learned every detail about the combustion process.
The first time Joseph backed the car down the driveway next to their Brooklyn house, he smashed into the large maple tree at the edge of the lawn.  Horrified, he never again got behind the wheel of a car.  The Model T sat in the driveway until one summer morning when his sister Irene—who had never driven or taken a driving lesson—decided she would be the one to drive.  Irene piled the children into the back seat, a large picnic basket between them, backed down the driveway, and drove everyone out to Coney Island.
When they grew up, Edwin learned to drive very well, and Flora also learned with some misgivings.  She used to drive her family out to the country in summer, where they fixed up a ramshackle house on a winding road in Connecticut.  Flora always inched around the turns, beeping constantly to warn oncoming cars.  In between listening to the Green Hornet on the radio, her sons laughed at her in the back seat.
Flora's husband Morris almost never drove except for early Sunday mornings in Connecticut.  He would get up before anyone else was awake and drive down the winding road to the town deli to buy fresh rolls for breakfast.  It seemed like only a few years ago he and his friends in dental school had made ends meet by eating the free–but terribly salty–food in the New York bars and then rushing out to drink water.  Now, Morris was delighted to leave his own house, drive his own car, and buy food for breakfast.  The Connecticut deli owner saw Morris' delight and offered him a job in the deli so he wouldn't have to return to work in his dental practice in New York during the week.  To the deli owner, all that traveling looked like a hard life.
Copyright © Leora Freedman 2016


***If you have something to say, or a story to share, our comments page is the place to leave it!

Copyright secured by Digiprove © 2016 Leora Freedman